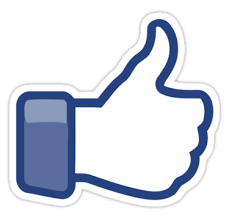 Brant County Ford Service Department wants YOU to LIKE us!
Call or come in and meet our amazing
team
of Service Advisors and Ford Certified Technicians today for all your service and maintenance needs.
Like us on Facebook for your chance to win our monthly draw for a $50.00 Brant County Ford gift certificate which can be used in service or parts.
Services We Offer
Automatic Transmission Service
Most transmission failures are due to overheating – often due to neglect or incomplete servicing. Fluid can begin to varnish and then sludge deposits, restricting the automatic transmission fluid flow.

Our skilled staff can determine if your vehicle is due for a recommended transmission fluid exchange.
Brake Fluid Service
Brake fluid absorbs water naturally over time.
Increased water content lowers the boiling point of brake fluid and increases chance of corrosion and sludge deposits forming in the braking system, all resulting in possible loss of braking! Our skilled staff can check the condition and water content of your brake fluid to ensure your braking system is in safe operating condition.
Coolant System Service
Engine coolant can deteriorate over time, losing its ability to protect cooling system components against rust, corrosion and scale. Cooling system problems can result in vehicle overheat and breakdown. Most vehicles now have long life coolant, which STILL requires replacement @ 120,000 km or every 5 years.
Let our skilled team check the condition of your cooling system today to ensure carefree driving in the future.
Brake Service
Brake pads, calipers slides and anchors need to be inspected and serviced @ every 12 months or 25-30,000 km. Why? Brake pads can seize in the anchors, caliper pins can stick and bind and dirt and debris enter the braking system and surfaces resulting in reduced braking power, uneven and premature brake wear.
Our dedicated team can properly inspect your brakes, ensure safe operation and prevent future brake failure and excessive repair costs by maintaining your braking system.

$10.00 Off Any Featured Service:
Automatic Transmission Service
Brake Fluid Service
Coolant System Service
Brake Service
Disclaimer: Offer valid on date of purchase only. Must present coupon to service advisor AT TIME of write up. Coupon holds no cash value and cannot be used in conjunction with any other offer"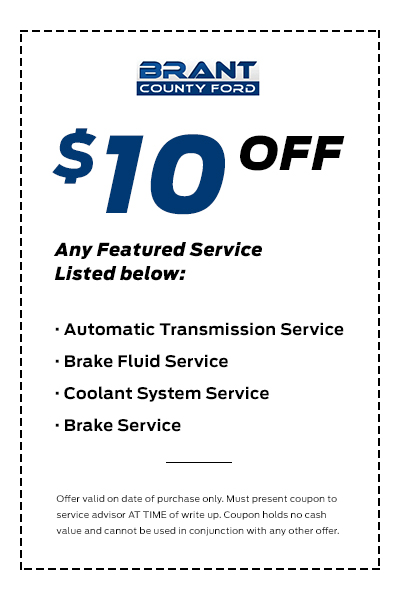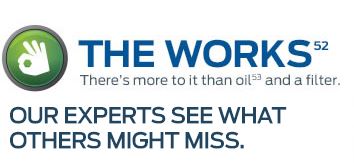 With The Works52, Ford-Trained Technicians help keep your Ford running smoothly. You'll get:
• An up to 83-point inspection of your vehicle, with every hose, belt and fluid checked.
• A comprehensive Vehicle Report Card: a checklist of important details on the state of your vehicle in terms of service and repair, explained to you by a Ford Service Advisor during a one-on-one consultation.
• An oil
5
3
and filter change.
• Rotation and inspection of all four tires.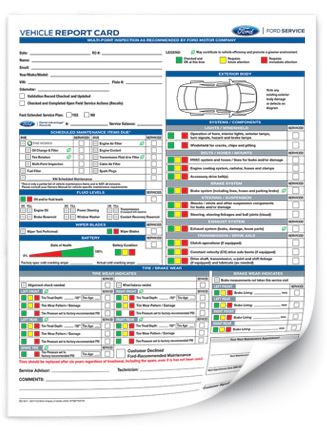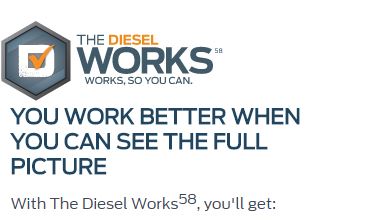 With The Diesel Works58, you'll get:
• An up to 87-point inspection, so you have the peace of mind that not a single aspect of your Ford goes unchecked.
• A comprehensive Vehicle Report Card explained to you by a Ford Service Advisor.
• An oil58 and filter change.